Corona Virus Update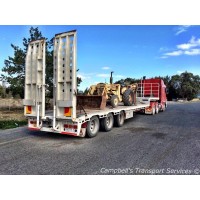 As many of you may be aware, there have been a number of restrictions placed on businesses trading during the Health emergency across all states of Australia.
We are trading as normal, transport & freight services having been deemed essential services. There are a number of restrictions in place at the borders (particularly QLD, SA, WA & NT) but freight movements are being allowed thru.
We continue to observe good social distancing practices & the use of had sanitisers etc to ensure we do our part to limit the spread of the virus.
If you have any questions, feel free to contact our office on (07) 5417 4469‬