Christmas OSOM Restrictions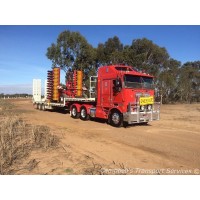 OK, I know it's a dirty word but.... As Christmas is quickly approaching (yes, you can't ignore it), now is the time to start thinking about getting your OSOM loads planned before the curfews kick in. In general terms, NSW has restrictions kicking in just before Christmas & varying levels thru until after the Australia Day long weekend. In NSW, OSOM movements on or east of the Newell highway are severely restricted during this time period. QLD & SA have similar rules in place.
If you're considering moving or purchasing equipment that is going to fall into the OSOM realm, plan ahead & give us a call if you need advice... Avoid disappointment !